Webcam
A view from the lodge roof looking approximately East towards Ptarmigan Bowl. Click to see a larger image. Provided by our friends at Borealis Broadband.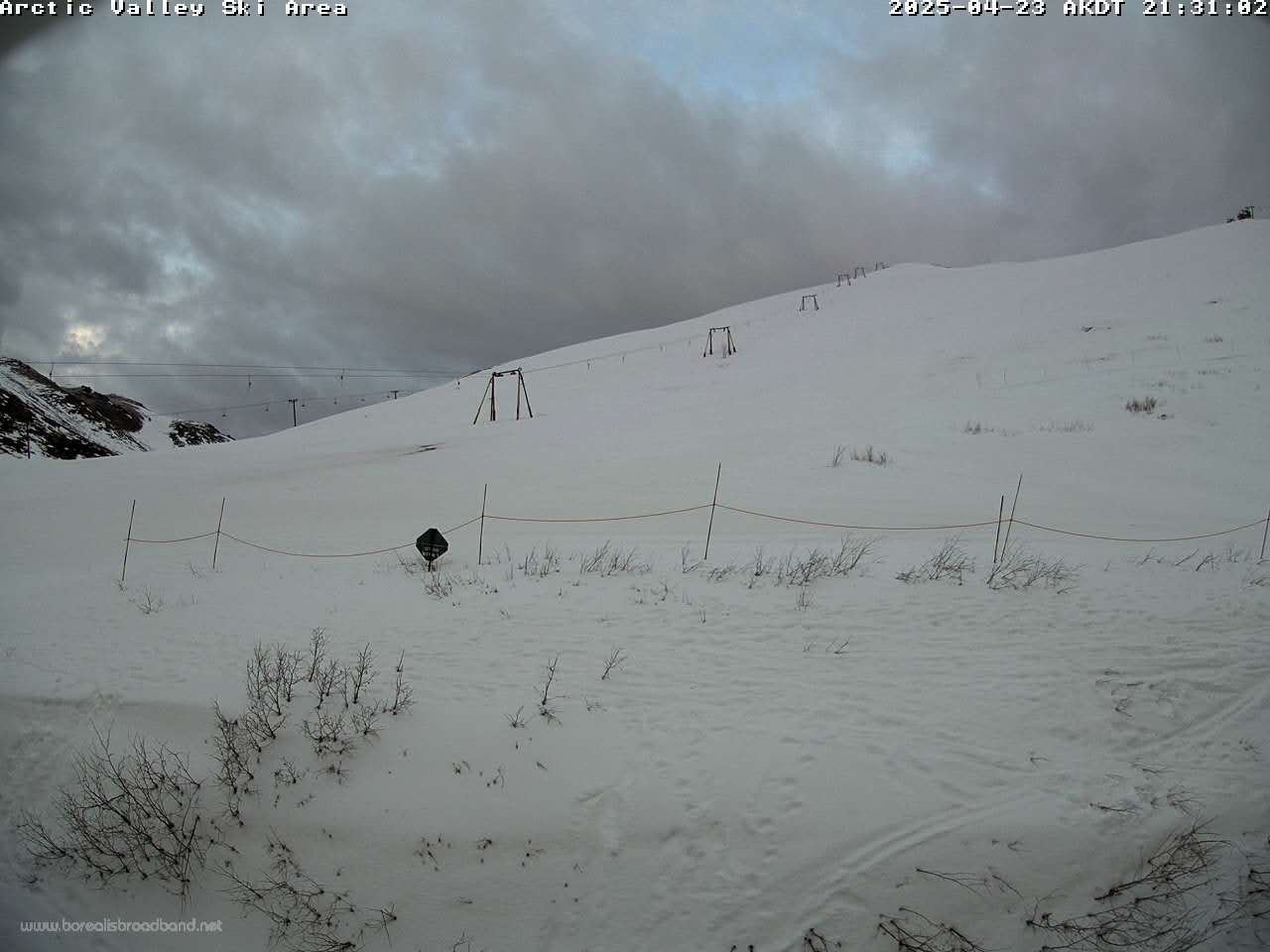 Snow Report
Updated Sunday 1/24/21
New snow last 24 hours: 4″+
New snow since last week: 13″+
Total snow depth: 30″
Sunday 10am update: We are SOLD OUT today! If you don't already have a lift ticket or season pass, we do not have one to sell you today.
Sunday 8:30 am update: It's still snowing! After a break yesterday evening, the snow picked up again overnight, and we currently have about 4" of new snow, and it's still coming down hard. Current temperature is 27 degrees at the lodge, with very light winds.
We WILL sell out today! Buy your tickets on our website at http://arcticvalley.org/product-category/lift-tickets/ before making the drive up here. The road is being plowed, but will be a bit narrow – please drive cautiously.
Original post: This week has brought a lot of active weather, which has its upsides and downsides. The good news: we received about 8" of snow on Monday! It came mostly after the big windstorm that limited operations on Sunday, and it was nice and heavy, so has largely stayed through the winds we've received Wednesday and Thursday. While the big meltdown in Anchorage on Thursday and Friday made the road challenging, the road contractor was able to sand it mid day on Friday.
The current forecast calls for 1-2" of snow on Saturday, and lighter winds through the weekend. Looks like we'll even get our second sunny ski day of the season on Sunday! We'll finish up grooming Ptarmigan Bowl tonight, and should have much improved coverage and riding conditions for everyone this weekend.
We've reduced the cost of our family pods! They're now available for $50 (non-members) or $25 (members).
Family pods can be booked in advance on our website, just like lift tickets. Click the button below to see availability and book.
Don't forget that upstairs is now open for dining! We have very limited capacity, with only about 40 seats available. Of course, you're still welcome to eat at the picnic tables on the lawn or on the deck if you prefer.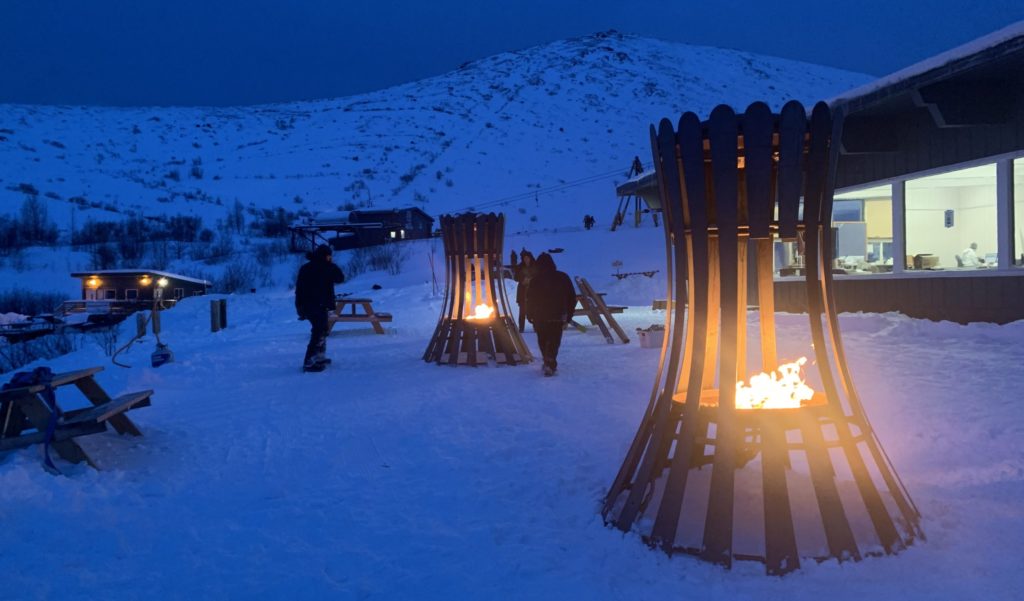 Please read and understand our COVID-19 operating policies before making plans to ride here this winter!
Arctic Valley is closed to uphill traffic. We'll put in the groomer track up the valley between Rendezvous Peak and Mt Gordon-Lyon as soon as possible as an access to Tequila Bowl for continued backcountry access.
You should buy or renew your membership or season pass now!
Road Conditions
Arctic Valley Road and our lots have just a trace of soft snow on them. Beware – the road is plowed wide and the shoulders are VERY soft! We recommend 4WD/AWD vehicles on Arctic Valley Road.
Please obey the speed limits on Arctic Valley Road. The JBER MPs have been very active the past couple of months and have given out lots of tickets.
Below is the current schedule for military live fire exercises on Arctic Valley Road:
Jan 15 (Fri) 8am-11pm
Jan 18-22 (Mon-Fri) 8am-11pm
For most exercises, road guards will allow traffic to flow every 20-30 minutes in each direction. For some exercises, the waits may be 30-40 minutes. The road (unless noted above) should not be 'closed'. If road guards are communicating longer wait times than those listed above, or telling you the road is closed, please call JBER Range Control at 907-384-6230 and report the issue. They will work to make sure the units conducting training are following the road access rules.
Last update: Friday, January 8th
View our weather station's data and charts here