Webcam
A view from the lodge roof looking approximately East towards Ptarmigan Bowl. Click to see a larger image. Provided by our friends at Borealis Broadband.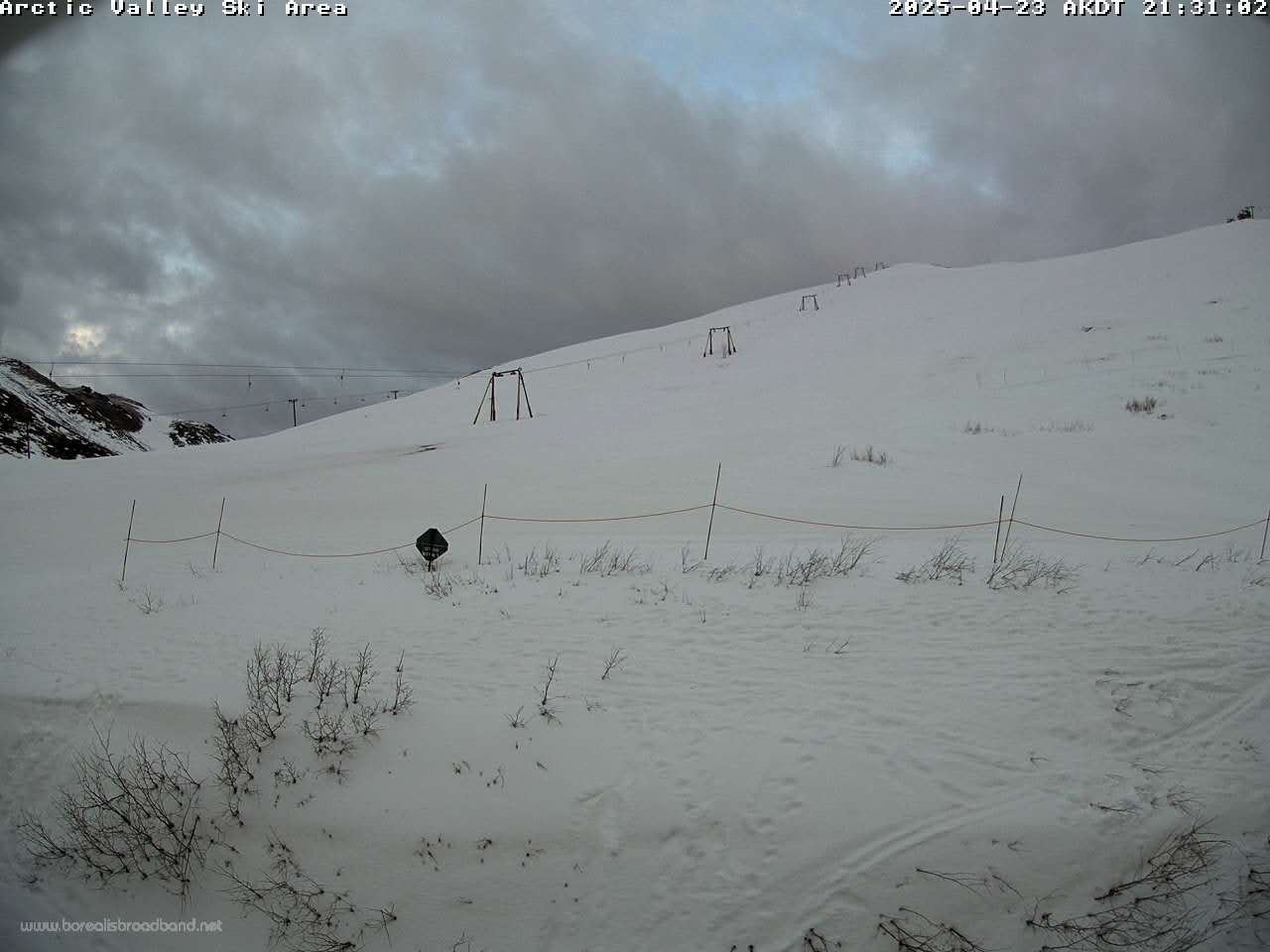 Snow Report
Updated Thursday 6/11/20
New snow last 24 hours: N/A
New snow since last week: N/A
Total snow depth: N/A
There are still a few patches of skiable snow on north-facing slopes! Check out Brandy Bowl (under Chair 2 to the top of the T-bar) and Avalanche Gully (up the north side of Rendezvous Peak) for your June turns.
Unfortunately all of our spring events and fundraisers have been cancelled. These events (Merry Marmot and the Black Diamond Block Party) are major fundraisers and are a big part of our spring budget, which pays for summer lift maintenance and upgrades. If you enjoy these events and would like to support us, you can make a donation online or buy a membership. Please click here for details on how you can help.
We'll be holding a virtual annual meeting this summer. Stay tuned for additional details.
Road Conditions
Please obey the speed limits on Arctic Valley Road.
Below is the current schedule for military live fire exercises on Arctic Valley Road:
Please see our Hiking page for summer live fire exercises.
For most exercises, road guards will allow traffic to flow every 20-30 minutes in each direction. For some exercises, the waits may be 30-40 minutes. The road (unless noted above) should not be 'closed'. If road guards are communicating longer wait times than those listed above, or telling you the road is closed, please call JBER Range Control at 907-384-6230 and report the issue. They will work to make sure the units conducting training are following the road access rules.
Last update: Thursday, June 11th
View our weather station's data and charts here