Webcam
A view from the lodge roof looking approximately East towards Ptarmigan Bowl. Click to see a larger image. Provided by our friends at Borealis Broadband.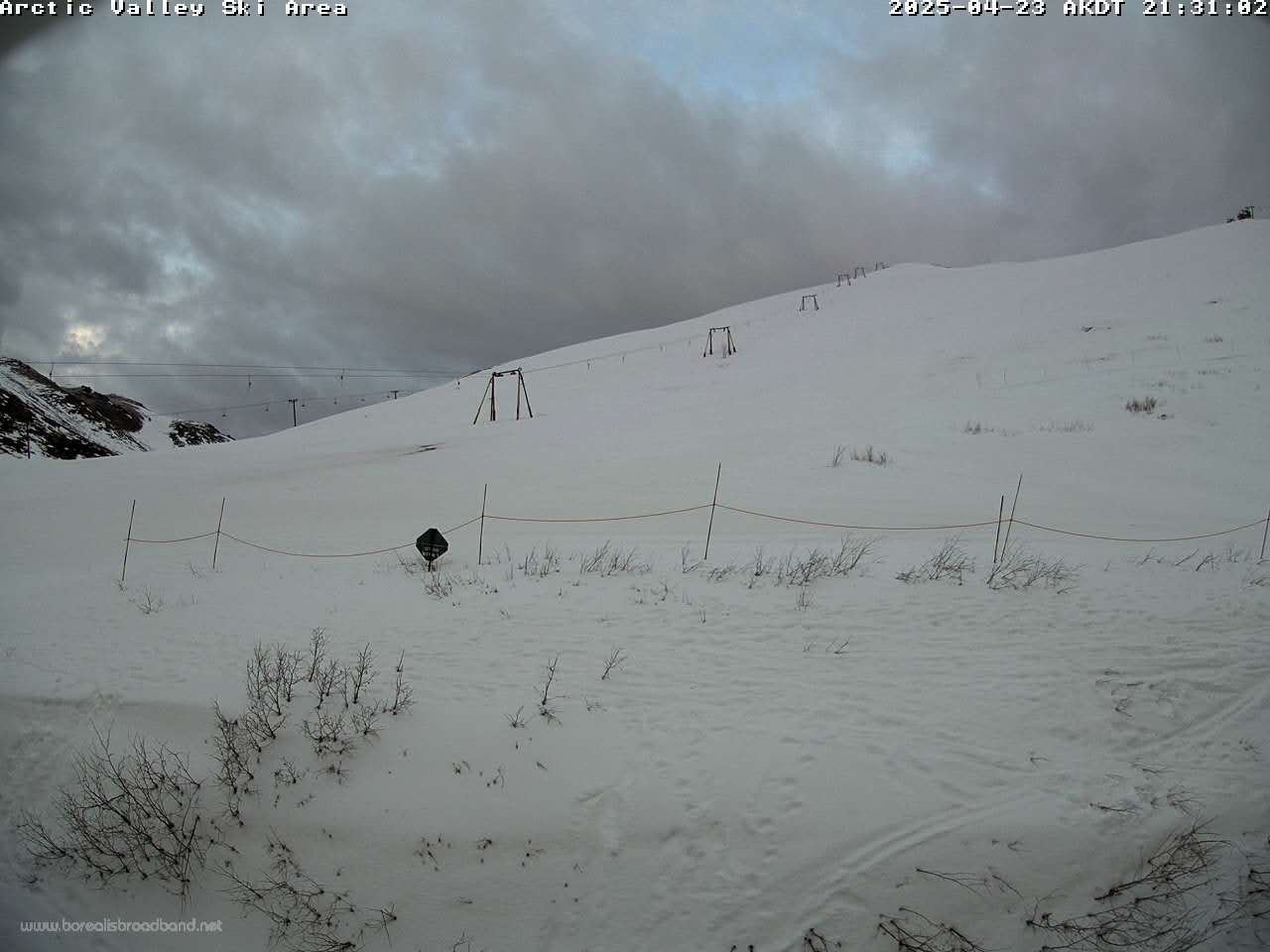 Snow Report
Updated Sunday 4/18/21
New snow last 24 hours: 0″
New snow since last week: 1″
Total snow depth: ~40″
We won't have to wait for the afternoon sun to soften up the snowpack today. Temperatures at the lodge stayed pretty consistent in the high 40s overnight, and at about 40 degrees at the top mountain. That means morning riding won't be the ice fest it usually is, since there was no freeze last night! Skies are currently mostly cloudy, but it's forecast to get sunnier as the day goes on, with mostly sunny skies by mid-afternoon.
We apologize for not being able to operate Chair 2 yesterday. The cable on that lift is still new (only 4 years old) and is still in its construction stretch phase. It typically stretches over the summer when we start up on a hot day, but it happened yesterday when we were getting ready to open the lift about 1pm. It stretched enough that the counterweight ended up on the ground, so we weren't able to safely operate the lift. Our lift maintenance team jumped on it, and had the counterweight raised by 4:30, but at that point it was too late in the day to get the lift open.
We hope to stay open another few weeks, but need your support to do it. Come out and ride, then enjoy a beer and food on the deck. There's no better way to celebrate spring than Deck Season at Arctic Valley!
The T-bar and Chair 1 will operate from 10:30-6 today. Chair 2 will operate from 2-5:30, and the rope tow will be closed today. As we get towards the end of the season, our staffing is pretty thin, and we'll have to adjust lift ops a bit.
Grooming Update: Unfortunately, our winch cat suffered a series of major issues a few weeks ago. Despite our putting a lot of time and money into maintenance and upkeep, the machine was 20 years old (it was purchased new for the 2002 Salt Lake City Olympics!), and has lived a good, long life. Without this winch cat, we won't be able to groom Ptarmigan Bowl for the remainder of this season. We're disappointed to not be able to offer this larger groomed area, but we will continue grooming the beginner and base areas as we have all season.
The good news is that our Board of Directors has authorized purchase of a new winch cat. This cat is still in Utah, where drive belts on the tracks are being replaced, along with a couple other upgrades. We won't take delivery of it until this summer, but look forward to it being a reliable machine for many years to come.
Reminder to backcountry skiers: The ski area is CLOSED to uphill traffic. This includes the groomer road on the south side of the mountain to the ridge. Please use the trail leaving from the parking kiosk that goes around the tube park and up to Tequila Bowl for backcountry riders.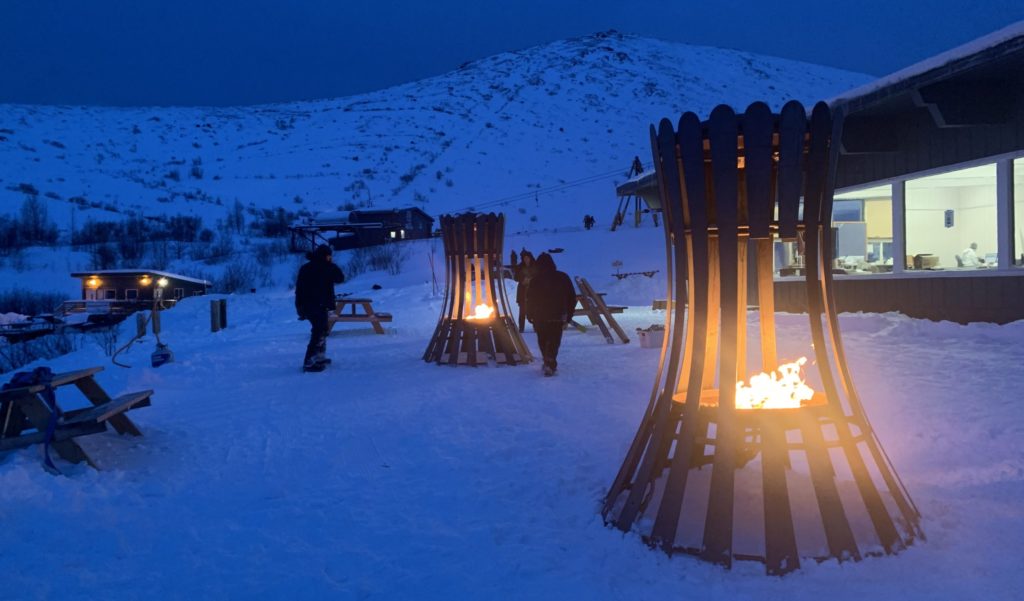 Please read and understand our COVID-19 operating policies before making plans to ride here this winter!
You should buy or renew your membership or season pass now!
Road Conditions
Arctic Valley Road is 99% melted out. Please be wary of and avoid muddy areas – driving through them just makes it worse. The road is passable for 2WD vehicles without studs.
Please obey the speed limits on Arctic Valley Road. The JBER MPs have been very active the past couple of months and have given out lots of tickets.
Below is the current schedule for military live fire exercises on Arctic Valley Road:
April 27-29 (Tue-Thu) 9am-5pm
For most exercises, road guards will allow traffic to flow every 20-30 minutes in each direction. For some exercises, the waits may be 30-40 minutes. The road (unless noted above) should not be 'closed'. If road guards are communicating longer wait times than those listed above, or telling you the road is closed, please call JBER Range Control at 907-384-6230 and report the issue. They will work to make sure the units conducting training are following the road access rules.
Last update: Saturday, April 17th
View our weather station's data and charts here