Webcam
A view from the lodge roof looking approximately East towards Ptarmigan Bowl. Click to see a larger image. Provided by our friends at Borealis Broadband.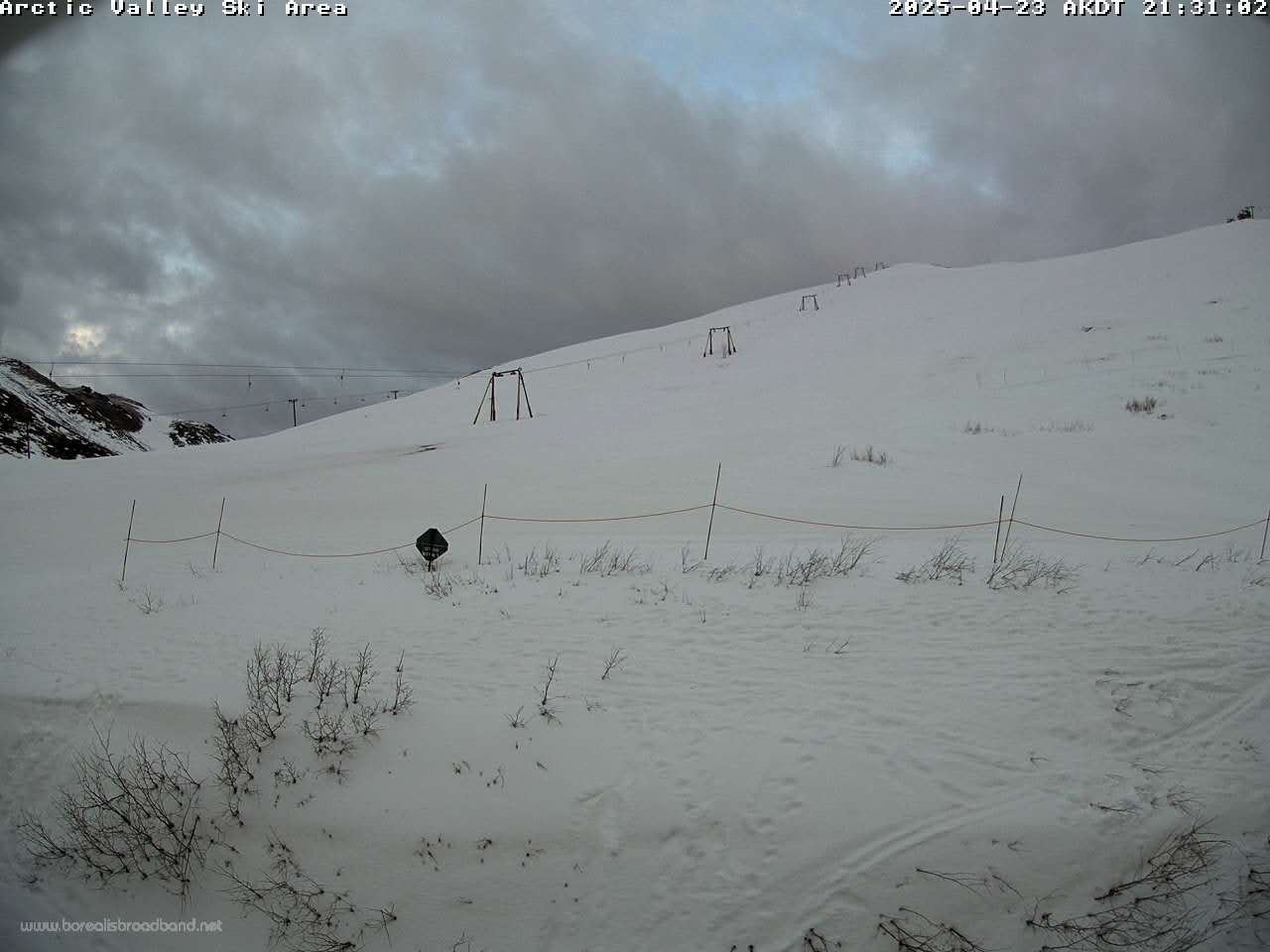 Snow Report
Updated Sunday 10/3/21
New snow last 24 hours: 3″
New snow since last week: 3"
Total snow depth: 18″
Our planned opening date for skiing is December 11, 2021 (conditions permitting), and for tubing on November 27th.
Arctic Valley Ski Area is open for uphill travel. Please be careful, and pick up after your dogs. No ski patrol services are available, and snow safety work is not being performed. Marked and unmarked natural and manmade obstacles are present. Treat Arctic Valley as you would any other backcountry terrain.
Please pay the parking fee at the trailhead, or purchase a membership!
Road Conditions
Arctic Valley Road has been graded on Sunday morning (10/2). It may still be slick in spots as the wet snow has compacted – please drive with caution. 4WD/AWD or studs is recommended.
Please obey the speed limits on Arctic Valley Road. The JBER MPs have been very active and have given out lots of tickets.
Below is the current schedule for military live fire exercises on Arctic Valley Road:
October 4-8: 8am-5pm (Mon-Sun)
October 13-15: 8:30am-11pm (Wed-Fri)
October 18-22: 8am-11pm (Mon-Fri) *delays may be up to 1 hour Oct 19 & 20
October 25-29: 8am-5pm (Mon-Fri)
November 2: 8am-5pm (Tue)
For most exercises, road guards will allow traffic to flow every 20-30 minutes in each direction. For some exercises, the waits may be 30-40 minutes. The road (unless noted above) should not be 'closed'. If road guards are communicating longer wait times than those listed above, or telling you the road is closed, please call JBER Range Control at 907-384-6230 and report the issue. They will work to make sure the units conducting training are following the road access rules.
Last update: Sunday, October 3rd
View our weather station's data and charts here