Webcam
A view from the lodge roof looking approximately East towards Ptarmigan Bowl. Click to see a larger image. Provided by our friends at Borealis Broadband.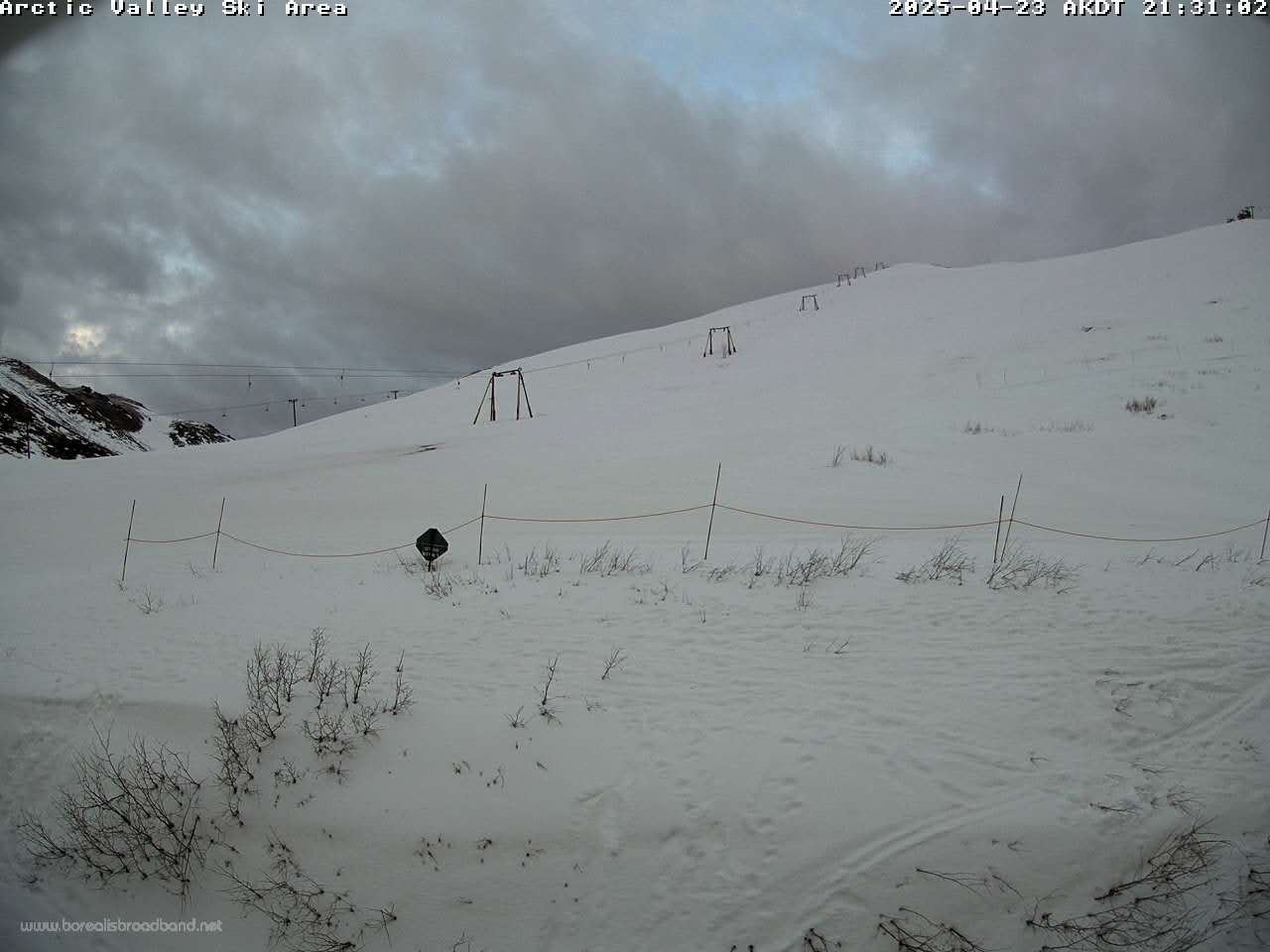 Snow Report
Updated Sunday 1/22/2023
New snow last 24 hours: 0"
New snow since last week: 6.5″
Total snow depth: 20+"
It's our January members ski free day! All our Regular and Life members get free tickets today, and our Black Diamond members can bring a friend for free! If you've purchased a membership but haven't received your card yet, we are happy to verify your membership at the ticket counter.
At 8:30am, we have mostly cloudy skies, light winds under 10mph, and it's about 30* at the lodge. We're open today from 10:30-4 for skiing and riding, with the T-bar, Chair 1, and rope tow spinning all day. Chair 2 will operate noon-3:30pm. We do have rental skis and snowboards available today – but please come early as selection is limited.
Thanks to our groomer operator, we refreshed part of Ptarmigan Bowl last night! Come ride some soft groomers today, and there's still plenty of snow left from yesterday off trail.
---
Rental equipment, and ski and snowboard lessons are now available.
For questions, please contact us at info@arcticvalley.org (Wed-Sun) or 907-301-1031 (Thu-Sun).
Need to purchase a season pass or membership? Get yours now!
We are hiring for a cook and a kitchen cashier/barista – both are weekend-only positions. See all our jobs and apply here.
View our weather station's data and charts here
Grooming report
Base & beginner areas: Groomed 1/22
Ptarmigan Bowl: Groomed 1/22 – we refreshed part of Ptarmigan Bowl last night.
Return from the saddle/backcountry up track: Groomed 1/22
Road Conditions
Updated: Sunday 1/22/23
Arctic Valley Road has been plowed and is in good winter driving condition. 4WD/AWD or studs is recommended, and please remember to drive cautiously.
Below is the current schedule for military live fire exercises on Arctic Valley Road:
For most exercises, road guards will allow traffic to flow every 20-30 minutes in each direction. For some exercises, the waits may be 30-40 minutes. The road (unless noted above) should not be 'closed'. If road guards are communicating longer wait times than those listed above, or telling you the road is closed, please call JBER Range Control at 907-384-6230 and report the issue. They will work to make sure the units conducting training are following the road access rules.