Arctic Valley Ski Area
A great ski area with a family friendly environment
Arctic Valley appeals to the Alaskan tele-skier, alpine skier, or rider who wants to feel like they are in the backcountry, but with the safety and convenience of a ski area.  Families enjoy the area because it is safe and not crowded, so kids stay in sight and don't get lost.  Children who are not skiing yet build snow forts, sled, and enjoy the other kid-friendly activities that parents provide in the sunny, comfortable lodge.  A convenient alternative to the backcountry, we are also being discovered by a new generation of skiers and boarders.  Arctic Valley is very affordable, making it realistic to run up the mountain and ski for just a few hours.
All this just 10 miles from downtown Anchorage!
Fresh tracks all day!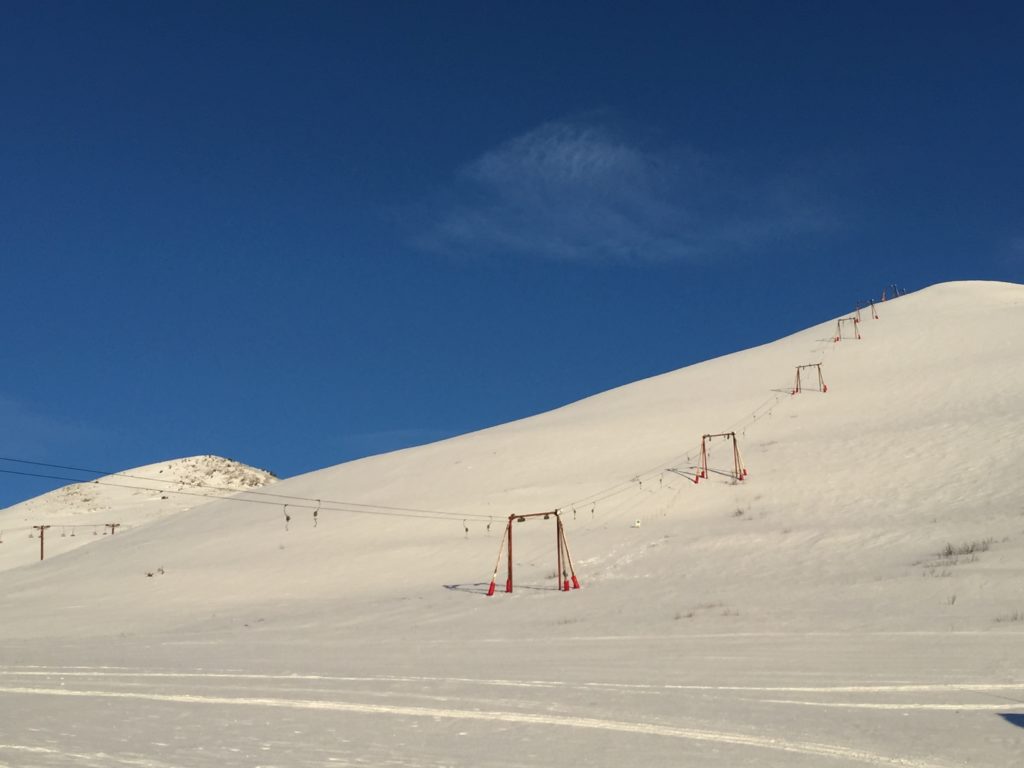 We have more fresh tracks!  Due to the weekend-only schedule, those of us who have to work during the week have a chance to get fresh tracks at Arctic Valley if there has been weekday snowfall.  Also, the large acreage (500 plus acres) provides enough room for everyone to have their own slice of the mountain.
About Our Lifts
T-Bar –  Vertical rise of 984ft with a length of 2,802ft
Located next to the lodge, the T-Bar was built in 1961 and is the heart of the ski area. The T-Bar offers a unique benefit, that if you just want to venture slightly up the mountain, or you want to take it to the top, you can dismount at any point on your climb.
Chair 2 – Vertical rise of 1,214ft with a length of 4,544ft
Chair 2, also known as Little Teton Chairlift, was originally installed in 1979 and became fully operational again in 2000. This lift takes you nearly to Rendezvous Peak. From there you can take in the spactacular views of Arctic Valley and Eagle River. The ride down is the longest of all the lifts!
Chair 1  – Vertical rise of 813ft with a length of 2,216ft
Chair 1, also known as the Thompson Lift, was first installed in 1968 and is the Southern-most lift. Renovation completed in 2006, it is a quick 4 minute ride up the mountain!
Tube Park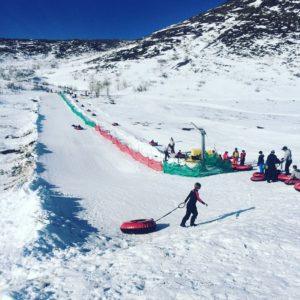 Come check out the tube park it is a great family friendly weekend activity
Hours of Operation: Saturday and Sunday through April 9, 2017.
The tube park operates three or four daily sessions, each session will allow a limited number of riders access to the tube park for as many runs as can be complete during that time period. Currently the rider limit is 50. Check out our Tube Park page for more information.